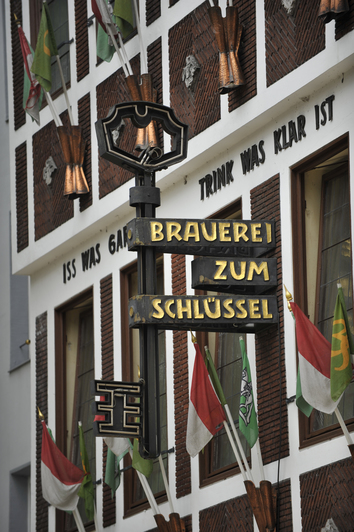 © Schlüssel GmbH & Co. KG 2008
Tickets for the Congress Dinner on Friday, 6 September 2019, are now available:
Please follow this link to order Dinner Tickets via Eventbrite
The Conference Dinner will be held at the local craft brewery "Zum Schlüssel", which is located directly in the heart of the old town of Dusseldorf. The brewery has a unique atmosphere and is well-known for its freshly drafted beer ("Original Schlüssel") as well as delicious local dishes. Each ticket includes dinner and selected drinks.
Ticket sales end on August 21st
Location:
Hausbrauerei "Zum Schlüssel"
Bolkerstr. 45, 40213 Düseldorf
Geo data: 51,2261554, 6,7746397
Public transport station: Heinrich-Heine-Allee (15 miniutes with line U79 from the congress venue)