Industrial relations in Germany from employers' and trade unions' perspective
Saturday, 7 September 2019, 11:00–12:30
Venue: Heinrich Heine University (HHU) Düsseldorf Building 23.01, Lecture Hall 3D
Participants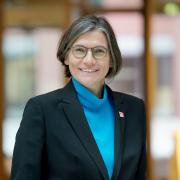 Christiane Benner, Vice President of the German Metalworkers' Union IG Metall (Picture: IG Metall)
Christiane Benner has been the Vice President of the German Metalworkers' Union IG Metall since 2015. In 2011 she was elected as a member of the Executive Committee. Her first work experience, after her vocational training, she gained at the mechanical engineering company Schenck. She then studied sociology at the University of Marburg, at the University in North Manchester (Indiana), at the Urban Life Center at the University of Chicago, and the University of Frankfurt/Main. Since 1997 she has been working in various capacities for the IG Metall. She is now responsible for the organizational development and HR as well as for the activities of the IG Metall in the ICT industry and in research and development, for gender issues and the IG Metall Youth. Her main focus is on the digitization of work. Christiane Benner has published on the topic of digitization, for example the book "Crowdworking - back to the future. Perspectives of Digital Work" in 2014.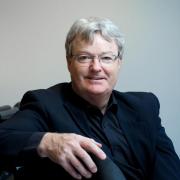 Peter Clever, Member of the Executive Board of the Association of German Employers' Confederations (BDA)  (Picture: BDA)
Peter Clever has been one of the three members of the Executive Board of the Association of German Employers' Confederations (Bundesvereinigung der Deutschen Arbeitgeberverbände, BDA) since November 2003, where he is responsible for Labour Market Policy, International Relations, European social policy and Education/Vocational Training. He studied economics, politics and sociology at the University of Cologne, and since 1979 became personal assistant of the former Minister of Labour Norbert Blüm. Between 1985 and 1998 he headed different departments in Federal Ministry of Labour and Social Affairs (BMAS). In the years 1994-1996 he was special adviser in the European Commission in Brussels. From 1998 to 2003 he was head of corporate communication for the Fundus Group Cologne/Berlin. After becoming a BDA board member from December 2003 to July 2019 he also was the speaker in the employer panel on the Federal Employment Agency's Self-Government Board and its alternate Chairman. He is also a Member of the European Union's Economic and Social Committee where he is Vice-President of the Employers' Group.
Chair